Water Heaters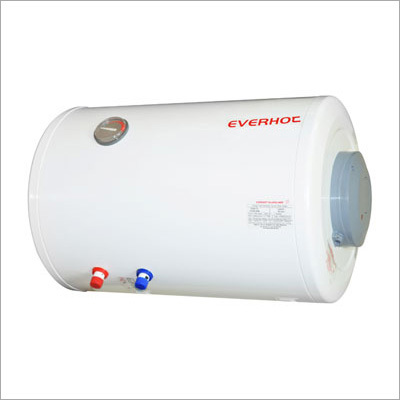 Water Heaters
Product Code : WH
Brand Name : EVERHOC
We have established ourselves as the leading exporter and manufacturer in this domain, engaged in offering premium quality Water Heaters. Our given product retains the temperature of water for a extended amount of the time, so widely appreciated by our purchasers. Known for its excellent power efficiency, this range is extensively utilized for heating water for domestic applications. Widely demanded in the market, this water heater comes in different technical specifications for clients.
Brand Names: Everhot, Excel, Centour
Available capacities: 30Lt, 50Lt, 80Lt, 100Lt
Model : vertical, Horizontal and Floor standing.
Type: Glass lined and Galvanized
Technical Specifications
Model

Capacity

Dimensions in mm
Tolerance: +/-5mm


Power

Packing Details

V-Vertical

H-Horizontal

Litres

A

B

C

D

E

Watts

Length x Width x Height +/-5mm

Gross weight +/-1 kg

Quantity in (1x40") HC container

FEH05-030V

30

490

NA

150

400

NA

1200

425x425x560

16900

602

FEH05-050V

50

610

300

155

400

NA

1200

425x425x690

19900

486

FEH05-080V

80

890

610

130

400

NA

1500

425x425x965

26550

351

FEH05-100V

100

1090

810

140

400

NA

1500

425x425x1170

31850

270

FEH05-030H

30

490

215

140

400

250

1200

425x425x560

16800

602

FEH05-050H

50

610

330

140

400

250

1200

425x425x690

19350

486

FEH05-080H

80

890

610

140

400

250

1500

425x425x965

26550

351

FEH05-100H

100

1090

810

140

400

250

1500

425x425x1170

32350

270